Print and Packaging
---
Print and packaging by Ryall Marketing Agency Watford
Print and packaging production management are often underestimated areas of skill. Good buying can save you a fortune. Involving our skilled production team early in the planning stages saves money and, more importantly, will produce a higher quality, more durable result.
Our production department are trained in all aspects of print and production. We have expertise in 'cardboard engineering': making complex mailers, boxes and display units to really make an impact with your customers, and show off your products to their best advantage.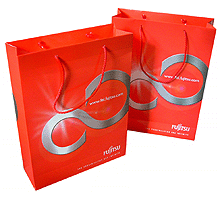 We can produce:
corporate literature: folders, brochures, newsletters & stationery
dispensers, display units, show-cards, retail POS, display cubes
complex and multi-part mailers
fabric & pvc banners, bunting, mobiles, hanging cards
gamecards (scratch-off), drip mats, bottle collars
printing on plastics, including difficult items like 3D cinema glasses
Ryall Marketing provide print and production brokerage to agencies, clients with full marketing departments and to SMEs.
---
Contact us now on 01923 286999 or info@ryallmarketing.com
Ryall Marketing are a Marketing Agency Watford, specialising in print and packaging for SMEs.