Did you know that email marketing can deliver the best return on investment of any marketing method?
Over 50% of people say that e-marketing influences their purchasing decisions. It is a criminally underrated tool in your marketing kit.
Many companies don't opt for e-marketing. But if your emails are interesting, relevant and informative, then they aren't perceived as 'junk mail', they are seen as useful.
This means that if you setup a fantastic e-marketing campaign, you give yourself a real competitive advantage!
Here are five key things you need to be doing if your email marketing campaign is going to make a splash.
Interesting & honest title
Your email needs to be opened – otherwise, what's the point?
Most people won't open an email for one of two reasons: their email categorises it as 'junk', or the title is uninteresting.
Having an engaging email title is crucial to making sure your email is read. People will click on an intriguing and honest title.
You can achieve this by using:
Thought-provoking question
Controversy
Surprising fact
Personalised language
Whichever of these you choose, make your title relevant to the topic you are emailing about.
You have lots of useful methods available to you – just keep your titles short and snappy!
Most people receive lots of emails, so your title needs to stand out. You also need to make sure your email isn't sent to the 'junk' pile.
Every email platform looks for a few key things when deciding what is or isn't junk.
Avoid the following in your email titles:
Exclamation points
'New'
UPPER CASE WRITING
Large images
If your email contains lots of images and very little writing, it will be filtered as spam.
Try to avoid images entirely if possible, but if you do have to use them, make them small.
To prevent your email being classified as junk (or 'spam') you should avoid large images, UPPER CASE WRITING, using the word 'new' & using exclamation points
Let's get personal
You respond to people when they address you directly. E-marketing is no different!
Using a template when sending out your emails is fine, but make sure you tailor each one to match the person receiving it.
Use all the resources available to you and include:
Their name
Purchase history
The reader's profession / industry
Why your offer is relevant to them
Personalised emails stand out from the crowd. Use your reader's name right at the beginning!
Grab attention by referencing details which ordinary spam emails couldn't know. You also need to make your content relevant to the audience – you wouldn't talk to a banker about how to write a novel! Make sure your readers are going to want to know about the subject of your email. Otherwise, they won't benefit from your offer!
If your email is personalised towards your recipient, they won't be able to resist opening
Show you can deliver
Your business does amazing things – prove it!
The Internet is filled with people pretending to offer the best solutions and prices, but very few do this.
You need to provide proof that your company is the right choice for your reader.
You can achieve this by using:
Client testimonials
Sound-bite stories
Figures from past campaigns
Don't rely on pictures or infographics to showcase your credibility.
Most images don't show up immediately in emails, the reader is required to download them.
Offer them something
Email marketing is particularly effective when you are offering your reader something special.
You will receive great results if you can apply new offers to products or services.
Especially if your reader has previously bought from you in the past.
Things your readers will look for are:
Added value offers
Upcoming events
Offers rewarding loyalty
New products or services
Next-day delivery
Make your special announcements clear and visible, especially to someone who is scanning over the email.
Use bold or enlarged font to emphasise the key messages, as well as bullet points. Highlight how your product or service is adding value to your reader.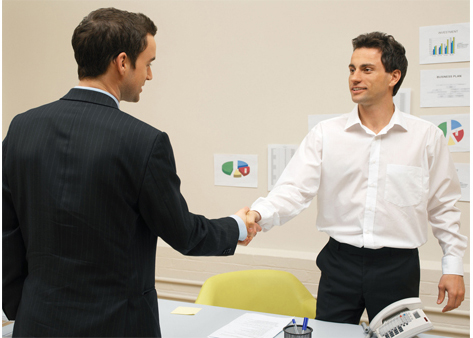 Make them act!
You want your e-marketing campaign to be as successful as it can possibly be.
But it doesn't matter how well-written your email is if your reader doesn't take action at the end of it!
What are you wanting your reader to do? Always provide at least two of the following:
Telephone number
Email address
Company website
Office address and post code
Refer back to these at the end of your email. Tell your reader to take action – and then tell them how!
Your reader is more likely to take action if your email is coming from a real person. A generic company email (info@…) isn't what your reader wants to see.
They will get in touch and take action if you send a personalised email, from a real person!
Regular e-marketing can effectively and cheaply give your business the sales advantage.
By applying the best practice, it can become an essential, very effective part of your company's client sales process.
Need some help with your next project?
Call Ryall Marketing today on 01923 286999 for a no-obligation chat, to see how we can help your business grow.