Your clients are the most important thing to your business. You need to satisfy their needs, or else they won't give you their money.
To do this, you need an effective CRM that meets your needs. That way, you can work efficiently with your clients – and provide a service that you can be proud of.
You have lots of CRMs to choose from, so you need to know where to begin! It is crucial to choose carefully to get your lead generation campaign smooth and efficient.
I've outlined what a CRM actually is, and what you need to consider when selecting the right one for you.
What is a CRM?
'CRM' stands for 'Customer Relationship Management'.
It is a system that helps you to:
See the value & status of every business contact
Track your marketing communications
Effectively run your outbound sales pipeline
Manage leads, enquiries, orders & deliveries
Evaluate return on investment
Handle your quoting, invoicing & debt collections
Understand relationships between your contacts
Your CRM is essential to achieving all the above effectively. But you need to choose a CRM that is right for your business.
If you don't have a CRM yet, you need to know whether it's worth investing in one.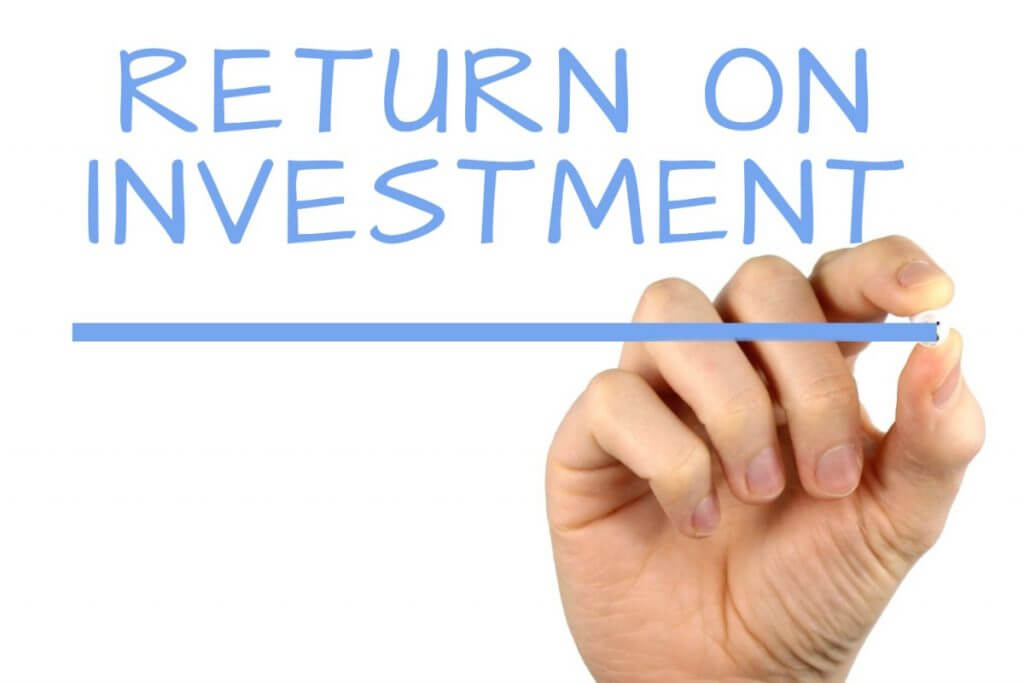 Evaluating your return on investment is one of the many things your CRM can help you do
CRMs done simply – managing prospects & clients
In its simplest form, your CRM allows you to manage your sales pipeline and marketing communications.
It also allows you to:
Run reports easily
Create prospect lists
Diarise reminders
Hold communication history
Calculate ROI
The software ensures you don't accidentally corrupt your data (as we've all done on Excel).
Having a CRM is a no-brainer – many of them are free! Even these free versions do the job better than Excel, Outlook or other systems.
It is designed to help you – so why not use it!? And if you want more, you have paid-for CRMs available to you, giving you lots of extra bells-and-whistles.
How do I choose a CRM?
To know which CRM you need, you first need to decide what you're going to use it for. Different systems do different things – so identify what you're going to use it for, and then find a CRM to match!
You also need a CRM that is future-proof. Your system may work currently, but it must remain fit for purpose if your business changes aspects of what it does.
Here are a few ideas for you to consider:
Gather all data in one place & keep it updated
Automate parts of your business' activities
Allow each team to monitor what other teams do
Simplify business processes
Provide valuable management reports
Calculate activity ROI and productivity
It's up to you which bits are most important. For example, a telecoms company will be more concerned with tracking all calling time compared to a retail store.
All of this is designed to do one thing: make your business activities simpler, and more efficient!
Your needs are also determined by other factors. These include:
Size of your organisation
Cost of the CRM
Features available on a free CRM
Likelihood of company expansion
What systems the CRM needs to 'talk' to
The cost of your CRM will depend on how many people will use it.
You also need to consider the features available to you at different pricing levels. For example, integration into other software, such as 'Mailchimp'.
Should I use a free version?
Using the free version of a CRM is a viable option – just make sure it does everything you need it to.
You don't want your free version to be inadequate – and then get sucked into buying more and more upgrades.
That's especially the case if there's another, cheaper CRM that does what you need it to.
Remember, you don't need a sledgehammer to crack a nut. 
Some big systems give more functionality than you need (or can manage), and do so at a big cost. You can also always upgrade from your free version.
Most CRMs allow you to port data from other sources – it doesn't need to be a once-only decision.
When looking at the different CRMs available to you, keep all these factors in mind!
What CRMs are available to me?
In the 1970's, the expression was 'no one was every sacked for hiring IBM'. But in the 2020s they would be if there was clearly a cheaper and more agile solution available. You have a plethora of systems available to you. These include:
Hubspot
Salesforce
Pipedrive
Netsuite
Dynamics
My advice is to go for a simple system first and graduate upwards when you're ready.
Expensive systems like Salesforce and Dynamics have far more functionality than the average SME requires.
Even if you go for their 'SME version', you'll grow quickly frustrated with the service and software available. So, you'll end up upgrading, then upgrading some more, and before you know it, it costs you an arm and a leg. Be warned!
Hubspot is an easy entry point with a free level that provides a good level of functionality.
Another quick tip is to read the user reviews of each CRM out there. Have a peak at the comments on social media (you'll quickly see what problems are there!).
Hubspot is an easy entry point with a free level that provides good functionality
Single Customer View – or, in other words, CRM Utopia!
Wouldn't it be wonderful if a press of a button gave everything you need to know about your prospect or customer? How about being able to click on 'reports' and know what's in your sales pipeline, and how likely it is to turn into work?
A well-integrated CRM provides you with 'single customer view'. This allows you to view each contact's information gathered in one single page.
This applies to everyone, including your Clients, Partners, Referrers, Prospects & Suspects
Here's what a well-integrated system look like:
This structure allows you to update the 'master' database with new details.
Meanwhile, all the other systems are automatically updated at the same time. This is very useful for your business!
It also means that real-time financial data can be shared with each department.
That way, your sales team isn't selling to a bad debtor. Your FD will love that!
This structure allows you to see quickly a contact's:
Debt record & any outstanding problems
Customer service history
Order history
Life-time value
Knowing your contact's order history allows you to predict what they'll want to buy next.
This information is invaluable to every member of a business – from the owner to the telephonist.
Your CRM helps you identify which companies you want to work with in the future – and filter out the ones you don't.
Add-on software – linking to other systems
Add-on software lets you integrate your CRM's information onto your website – automatically!
This is often done in the form of APIs. For example, if you want to integrate with Xero, you need to know if your CRM has an API for Xero already written.
This makes your process much easier.
Another often-needed API links your CRM to your e-commerce website(s). This allows you to pull through all client data, including purchase information.
This helps you to…
Improve
Refine
Properly target
… your marketing communications.
Add-on software can also be used in other ways. For example, Hubspot can transfer all your email and contact information from your Outlook into your CRM.
However, beware – sometimes this can make your CRM get a bit 'bloated' with too much data. You need to still be able to see the wood for the trees.
Your CRM needs to be compatible with different add-on software
Need some help with your next project?
Call Ryall Marketing today on 01923 286999 for a no-obligation chat, to see how we can help your business grow.