Have you ever been bombarded with poorly-written emails from 'specialists' offering to improve your website's Google ranking (search engine optimisation)?
They all claim they will get your website to 'page 1 of Google' – but are they really helping your website be found by Google?
Have you bought search engine optimisation services and not been sure that the supplier has 'done anything' for your money?
When it comes to digital marketing, search engine optimisation is a bit of a black box.
It is an important tool if you want lots of people to visit your website, but that doesn't mean it has to be confusing, expensive or time-consuming.
I've outlined a few ideas below for you to consider on this complicated area of digital marketing.
What is SEO? Is it worth the cost?
SEO stands for 'Search Engine Optimisation' – otherwise known as 'getting onto page 1 of Google'.
Search engines you need to pay attention to:
Google
Youtube
Bing
Yahoo
AOL
Your website needs to be appearing on page 1 of certain search terms on all of these engines, not just Google. We all know that having a great website is essential for your business success.
Therefore, if you want lots of potential customers to visit your website, spending money on some SEO work is essential.
But remember – this doesn't need to be an onerous or costly process!

SEO is crucial to getting your website seen – but this doesn't have to be a costly process!
What are the 4 types of SEO?
The four types are:
On-site, set-up SEO: is applied to your website when it is first launched
Site-map SEO: involves submitting your site to the search engines, rather than waiting for them to find you
On-site, ongoing SEO: is achieved by regularly adding new material to your site. The more content you put on, the more Google loves you!
Off-site SEO: requires creating great content on other websites or social media platforms – and then linking these back to your site (known as 'backlinking')
These may sound confusing, but don't worry – they're not!
The more your content is read, shared and used, the better your ranking.
Likewise, the higher the 'status' of the other site (for example, websites such as Wikipedia and BBC have very high credibility), the more 'ranking points' you are awarded.
These SEO types come in stages:
Points 1 & 2 sets you off on the right foot
Point 3 maintains and extends initial set-up work
Point 4 gives great digital presence & reinforces earlier stages
With point 3 and 4, the more you do, the better!
How to do SEO (the basics)
Doing search engine optimisation effectively is difficult. Certain aspects of it, such as keyword research (see below) are worth getting an expert in.
However, there are some things you can do to help your website show up on the terms your customers are searching for. These include:
Select one main keyword per webpage
Include it in the page name & first paragraph
Add titles and headers with the keyword in
Use a small number of 'secondary' keywords per page
Insert lots of videos
Name your pictures with keywords
When posting images onto your website or social media, make sure the file name of your uploaded image says what it is. Google can't see pictures – it doesn't know what the image is showing.
By uploading an image titled, for example, 'search engine optimisation how to', Google understands what the image is showing and therefore gives it credence. Calling your image 'xyz.jpg' doesn't help anyone!
If you want more help completing effective SEO, the 'Yoast' website plugin is a very useful tool.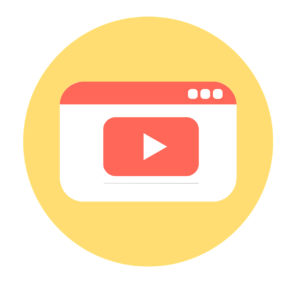 Inserting videos, hosted on Youtube, onto your website is a great way to improve your SEO
Make Youtube your friend
Youtube is the second most commonly used search engine on the planet. If your website's Google ranking is to be successful, you need to make it your friend.
Google owns Youtube, so the search engine loves it!
Therefore, by uploading videos to Youtube and then adding them to your website, you get double the SEO success.
Make sure your company has presence on Youtube and use this to keep backlinking to your website.
You do this by linking to your website in your video…
Descriptions
Tags
Comments
Custom links
Remember: Youtube can read, but it doesn't have eyes! If you link back to your website in the above sections, your Google ranking will improve.
But if you only talk about your company in the actual video, and don't backlink in any of the above sections, Google won't take any notice.
Keyword Research
Optimising your pages is crucial for success – but it only works if you also complete keyword research.
Keyword research is, quite simply, finding out what your potential clients (not you!) are typing into Google. It is important for every aspect of your digital marketing.
This includes:
Website copy
Social media
Case studies
White papers
Videos
Directory listings
Remember: you may understand the complicated lingo behind your field, but your reader might not!
For example, if you are looking for a specialist in chicken pox medication, you won't type in 'paediatric dermatologist specialising in varicella'. Instead, you would type something like 'chicken pox doctor London'.
Completing effective keyword research lets you know what your potential customers are typing into Google. By doing this, you can make sure that the main keyword you use for each page matches what your clients search for.
Where should I start?
Often with SEO, it can be difficult to know where to start. A handy tip is to break your main priorities going forward into three key steps:
Undertake effective keyword research
Optimise your main pages
Submit your sitemap to search engines
If you are working with a low budget, then don't complete keyword research for all your products/services – just the important ones.
Once you've completed these three vital tasks, you then need to do as much as you can of the following:
Create new content (or blogs) for your site
Use social media consistently
Register with online directories
Create offsite content on quality sites
Regularly link content back to your website
A great example of the fourth step is publishing white papers. The more content you write for your company, and then send out across the internet, the better!
When using social media, remember to constantly link back to your website in each post.
Also make sure that your images have the keyword included in them. Otherwise, it won't maximise your SEO!
Submitting your sitemap to the search engines is a great place to start
Need some help with your next project?
Call Ryall Marketing today on 01923 286999 for a no-obligation chat, to see how we can help your business grow.