It's said that 'a picture paints a thousand words' – in which case, video is even better! Video is a must-have for digital marketing. People typically enjoy watching content rather than reading it, because it's easier.
Also, Google simply loves it… so it's great for your Google ranking! You can use video on your:
Social media
LinkedIn
Blogs
Website
Youtube channel
Every business claims to be amazing, but customers are much more likely to take action if you show them proof! 93% of marketers say they converted a lead into a paying customer using video. I've outlined below some key things to consider when producing your marketing video.
We've all been there
I know what you're thinking – 'I want to make a video but I don't have any ideas for content!' Trust me, we've all been there. Your videos on social media must be geared to what your audience wants to know.
A few great ideas for social media video content include:
Top tips
New announcements
Client success stories
Testimonial videos from clients
Social media doesn't like Youtube videos, so upload the original video file when posting (native posting).
Google promotes websites with video in their rankings, so it's an easy way to improve your search ranking.
Google also owns YouTube, and so if you create one or more videos for your site and host them on YouTube, you get more bangs for your buck!
A video on your website should also illustrate the subject of the page it is on. For example, a webpage about a new product could show a video of that product in use. It's important you produce content relevant to your current activities. By doing this, you stay ahead of the curve and become a trusted source of new content in your field.
Your optimum conditions
You have a fantastic video idea – but if your video doesn't get a few key aspects correct, your viewer will be distracted. Don't overload your video with information.
You also need to make sure your video is easily viewable – it's OK to record a video on a smartphone, but make sure you use a tripod! You should:
Avoid background distractions
Light your room well
Record in high quality
Use a microphone for all speech
Highlight key messages in your script
Keep your script short and sweet. Remember that not everyone can hear you!
More than 75% of people browsing online don't have their sound on.
Use video subtitles to make your message clear to people who aren't listening.

Recording your video in high quality means that your viewer won't get distracted
Mobile mania
Nowadays, lots of people browse websites on their phone. If you're going to reel in potential clients who discover your website on their phone, your video must be easily viewable on mobile as well!
Social success
Different social platforms allow different video lengths:
Twitter – 2 minutes 20 seconds
LinkedIn – 10 minutes
Facebook – 4 hours
Keep in mind – the shorter your video, the more likely your viewer is to watch. If your video is going to have a big impact, make your message short and sweet, put critical information at the start and don't forget branding.
Alternatively, edit your video down into different key points – you can record one long video and then edit it down into lots of different posts!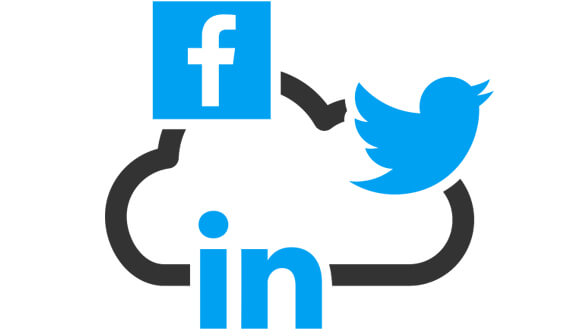 You need to consider your video length for Facebook, Twitter and LinkedIn
Make them act!
So you know the basics of creating a fantastic marketing video – but it's only a valuable tool if your viewer takes action!
At the end of your video include a call to action. This could be:
'Email us now!'
'Place an order now!'
'Call us now!'
'Visit us now!'
Make sure you give your viewer the appropriate tools to do these things.
This could be your web address, order form, telephone number or email.
You could even give a discount code in your video to reward those who watch your content!
Whatever you do, make it quick and easy for your viewer to take action and enquire after your services.
Need some help with your next project?
Call Ryall Marketing today on 01923 286999 for a no-obligation chat, to see how we can help your business grow.