Social Media – Making It Happen
---
Social Media – Making It Happen by Ryall Marketing Agency Watford London
Are you one of the many business people who wonder if social media is all it's cracked up to be? Is it really worth 'tweeting' every hour, 24/7? Surely, social media is just for consumer marketing aimed at 'young people'?
Actually, for almost all companies or organisations, there is worth in social platforms. The trick is to choose the right ones to invest your time in and know how to make the most of the medium. And there are plenty for you to choose from… from Facebook to Twitter, from YouTube to Instagram, and not forgetting LinkedIn.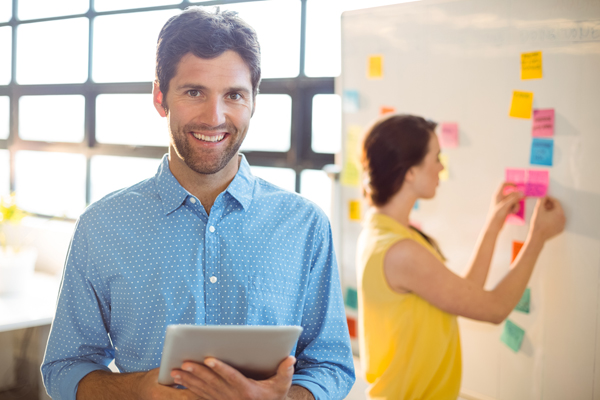 What can social media do for me?
Social media will do all of the following for you, given the right content and timing:
Direct lead generation
Obtain introductions from referrers
Increase sales from your existing customers
Generate more traffic to your website
Increase awareness of your business and products
Allow your customers & referrers to 'share' your marketing
Gain valuable ranking points with Google (SEO)
Which social media should I use?
– I can't do them all!
To determine which social media platforms are going to be of use to you, you need to decide:
a) who your audience should be
b) what you want to achieve, and
c) what you wish to communicate
Your audience could be your prospective end-clients, but equally it could be referrers, current clients, influencers, business partners, staff and suppliers. Each different group may require the use of different social media platforms, with significantly different messages.
There may be some platforms which you think are a 'maybe', but do provide good 'ranking points' to help your Google indexing (SEO) of your website. So, if YouTube and Google+ are in the 'maybe' list, then think again – they are excellent for improving your search engine results.
We can help you make it happen
Many SMEs do not have the resources, nor the skill set, to make the most of social media. Posting with regularity (which could be several times a day!), is nigh on impossible. This is where an expert will be able to help you. We can assist you to:
Choose the best social media platforms for you
Prioritise these, so the most important receive the greatest effort
Create a practical plan of implementation
Brand and present them correctly
Create great posts (or tweets) to get the best results
Give it the 'tender loving care' it needs, consistently
Ensure that the posts maximise the SEO ranking for your website
Use all the features that each platform offers (for example, on LinkedIn you can get introductions and referrals, and use their database!)
---
Contact us now on 01923 286999 or info@ryallmarketing.com
Ryall Marketing are a Marketing Agency Watford, specialising in helping SMEs with their Growth and development.